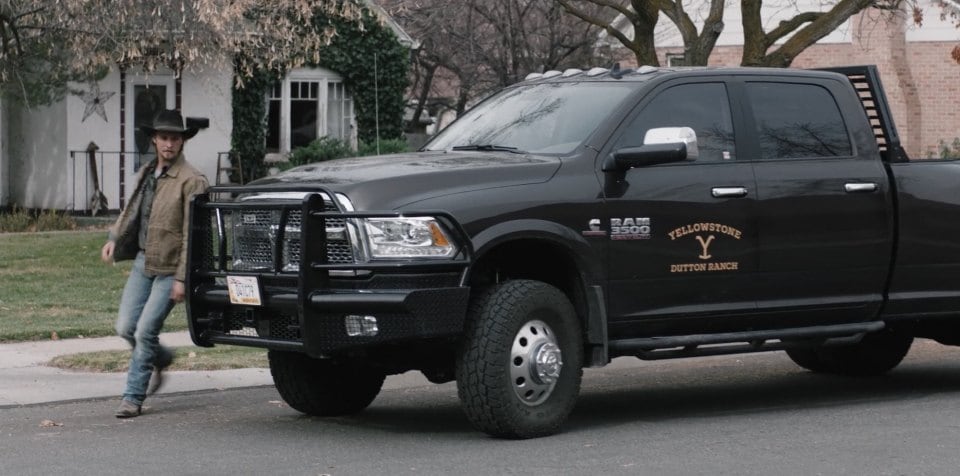 One of the most popular shows on television today is the hit series Yellowstone. This modern day western depicts powerful ranchers who are constantly in conflict with one another. Millions of people have watched the show Yellowstone. Some of these viewers have questions about the vehicles that are driven in the show. Continue reading below to learn more about the Dodge trucks from the Yellowstone TV show. 
If you would like to drive a truck similar to the one driven by John Dutton in Yellowstone, contact Westgate Dodge. We can help you drive home in the same truck driven by John Dutton. Give us a call or fill out the online contact form at the bottom of this page to get in touch. 
What kind of pickup truck does John Dutton drive in Yellowstone?
In the popular tv show Yellowstone, the main character drives a truck that commands attention. Many fans are curious what type of truck John Dutton drives. The question "what is the truck from the show Yellowstone?" is commonly asked. It turns out that the truck from Yellowstone is a Ram 3500 heavy duty pickup truck. This truck is capable of hauling heavy materials and towing large trailers. The Ram 3500 is a dually which means that there are four tires in the back which helps better distribute weight allowing the truck to handle larger and heavier loads than a typical truck. 
The Ram 3500 from Yellowstone is all black with the logo of John's ranch on the driver and passenger side doors. The front of John Dutton's Ram truck is equipped with an aftermarket front bumper with brush guards that prevent the front of the truck from being damaged by shrubs or brush that the truck may be driven through. Behind the cab of the truck there is also a cab protector, also known as a headache rack, that prevents equipment or material in the bed from sliding up and damaging the rear window. As a rancher, these aftermarket additions are necessary to extend the life of the truck. If you like the way the front bumper from John Dutton's truck in Yellowstone looks, you can easily have one installed on your ram truck. 
Which Ram truck does John Dutton drive in Yellowstone?
We know that John Dutton drives a Ram 3500 heavy duty pickup truck. The question is, which model year and trim level is it? The Ram 3500 that John Dutton drives is actually a 2013 Ram 3500 Laramie Crew Cab truck. This powerful truck is more than capable of handling any job that John Dutton throws at it while working the ranch. There is a difference between crew cab and quad cab on Ram trucks you can check out here. If you are interested in owning a truck similar to the truck from the Yellowstone TV show, contact Westgate today.
Ram 3500 Heavy Duty Trucks at Westgate Dodge
Westgate Dodge offers a huge selection of Ram trucks to choose from. Whether you want a Ram 1500 or a Ram 3500 like the truck from Yellowstone, you will find what you are looking for at Westgate. Give us a call or fill out the online contact form below to learn more about how you can get a great deal on a new Ram pickup. One of our friendly team members will be more than happy to assist you.