An automobile accident is an unpleasant experience, but having your vehicle repaired shouldn't be. Our dedicated professionals are committed to repairing your car quickly and correctly. Your complete satisfaction is our goal and to that end, we use quality replacement parts and the latest equipment to bring your vehicle back to new condition. Professional repair helps preserve the value of what is often the second largest investment you're likely to make.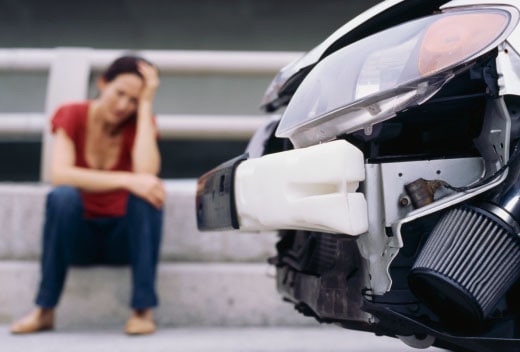 When you're involved in an accident, remember that you should never drive a vehicle that might be unsafe. Call us and we'll arrange to have your car towed to our state-of-the-art facility. If your vehicle is drivable you can bring it directly to us. Consumer law allows you to have your vehicle repaired at the shop of your choice and your insurance company may not require you to use a particular shop. The advantage to bringing your vehicle to us for collision repair is our expertise and access to genuine factory parts. Because collision repairs take an average of two weeks, you might require a rental car for the duration. We can help arrange for a rental vehicle when you drop off your car.


We offer full service auto body repair done in a timely manner at a reasonable cost. Most repairs can be completed in just a few days. We offer:
- Free estimates
- Major to Minor Repairs
- State-of-the-Art Frame repair technology
- Collision Specialists with over 20 years experience
- Towing Services -- Call Us
- We will work with any insurance company
- Extensive experience repairing all makes and models
- We Offer A Lifetime Workmanship and Finish Warranty
- You can count on us to make your entire repair process trouble free at our convenient location. We work near Durham, Knightdale, Raleigh, Wake Forest, Morrisville, Wake County, RDU, RTP, Apex, Cary, Garner, Clayton and more. 
-------------------------------------------------------------------------   
Westgate Chrysler Jeep Dodge Ram Collision Center
When you're in an accident, it's not just frightening, it's a big inconvenience. When the unfortunate happens, Westgate Chrysler Jeep Dodge Ram's Collision Center can arrange towing and a rental car while our expert technicians make your car like new again. Our factory-trained, ASE Certified Technicians can take your vehicle from wrecked to repaired. We handle accident damage of all types-body and paint work or cosmetic touchup-for dealers and clients throughout the Raleigh area. Call our friendly professionals to find out what we can do for you.
We handle accidents of all types, involving body or paint work for dealerships and clients throughout the Raleigh area. Westgate Chrysler Jeep Dodge Ram's Collision Center can straighten the bent bumper on your Ford F-150, fix the dented door on your Honda Accord and repair the sticky window on your Chevy Impala. Whatever you drive, we'll work to get your vehicle back in shape.