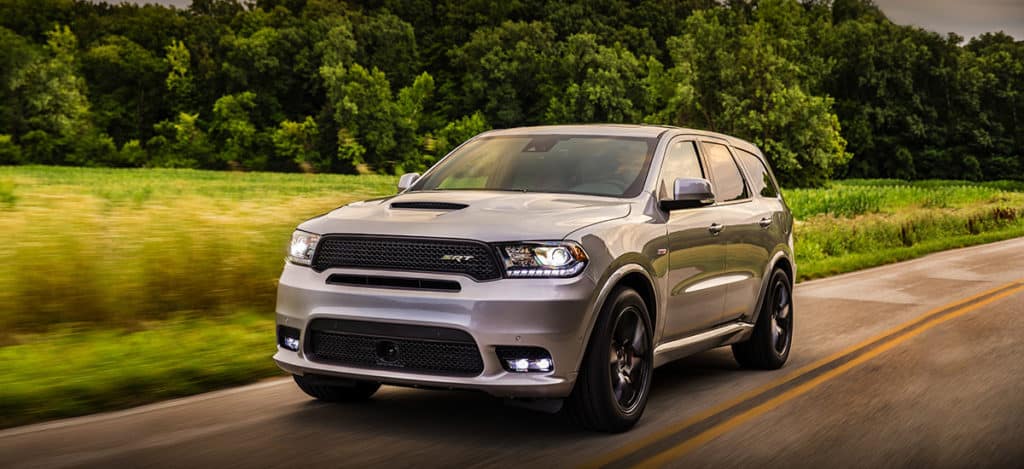 Are you in the market for a mid size SUV with a high towing capacity that keeps the comfort as a priority? Check out the Dodge Durango. With an average of 19/26 MPG city/Hwy, most generations of the Durango are efficient and stylish. Here are a few of the features that make buying a used Dodge Durango a simple choice.
While each generation of the Dodge Durango is going to look a little different from the year before, overall this SUV is solid and keeps its value. Each year Dodge makes minor improvements and puts out the newest best model. The contrast between the oldest and the newest generations may look drastic, but from year to year it is much more subtle. If you are interested in finding a great deal on a used Dodge Durango for sale in Raleigh, NC, come visit WestGate Dodge. We have an incredible selection of used Dodge Durango SUVs to choose from. 
Continue reading below to learn more about used Dodge Durango SUVs for sale in Raleigh, NC. 
View Inventory | Value Your Trade | Contact Us
Dodge Durango Features
The 2021 model of the Dodge Durango is quite impressive with 295 Horsepower at 6400 RPM. While each trim level offers a few variations, the basic model is a great place to start. This V-6 engine can tow a maximum of 6200lbs. Other trim levels offer a lower towing capacity, but offer more seating and other interior features for comfort and safety.  Any of these options will keep you looking stylish as you haul your load of cargo. Whether you're in the market for something with more miles on it from a few years back, or something more lightly used, the Dodge Durango is an excellent option for a used vehicle. The 2021 Dodge Durango is often compared to the Dodge Journey. If you would like to know the difference between these two models, check out our comparison between those models.
Best places to buy a used Dodge Durango in Raleigh, NC
While all of our locations are staffed and ready to help you with whatever you may need; to help expedite your process, we recommend heading into WestGate Dodge Ram of Wake Forest to look for your Durango.  This facility currently has the most in their inventory as well as a practiced staff in dealing with this particular model. Each model has multiple trim levels to choose from; the best way to make you choose is to come in and check them out for yourself.
Shop Used Dodge Durangos at WestGate Dodge
Whether you're on a budget and need help financing, or you are ready to pay in cash, come in to WestGate Dodge and we can help make your purchase as smooth as possible. We have a great staff to assist you as you look for the next car of your dreams.  Come check out what we have on the lot and if we don't have exactly what you're looking for, we will find it for you.